Cisco
Name Meaning: a freshwater whitefish of northern countries. Most species are migratory and are important food fishes.
Name Origin: unknown origin
Gender: Male
Age: 3 years
Height: 30 inches
Weight: 40 kg
Eye color: brown
Fur color: White
Other markings: nope
Other characters: Alpha
Pictures: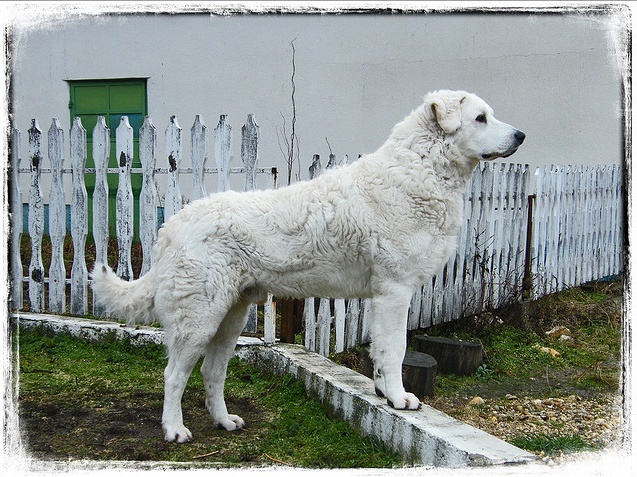 Theme Song:
Paradise Falls- Battle Scars
In-depth
Personality: He doesn't like to show his feelings, rarely will you catch him smile if so then you must be special to him, he does kind of have an "cheery" spirit. However many bad things seems to happen to him or those he cares for when they get close to him. However once he gets over this he will care and show it all he can.
Type of Animal: Kuvasz (Dog)
Wanted Rank: Loner for now...
Likes: few things
Dislikes: many things
Hobbies: Fighting to survive
Fitness: Very fit and muscular
Hair style(spikey..etc): Curly, long, thick, and soft.
Joining a pet or loner?: Loner, "Pfft No human can catch me and if they do I'll tare em to pieces."
Scars?: Many  battle scars
Mate: Oh how he wishes she was here. (She died)
Crush: Never... (Pm me if your interested and he'll come to like you)
babies?: None
Other:
"Keep marching on."